Successful delivery of Shanhe intelligent new generation electric excavator India Excavator sprocket
Recently, a new generation of engineering electric excavator independently developed by Shanhe intelligent was successfully delivered to the site of Sichuan Tibet railway project, which will be used as a "sharp tool" for construction and help the construction of important national projects.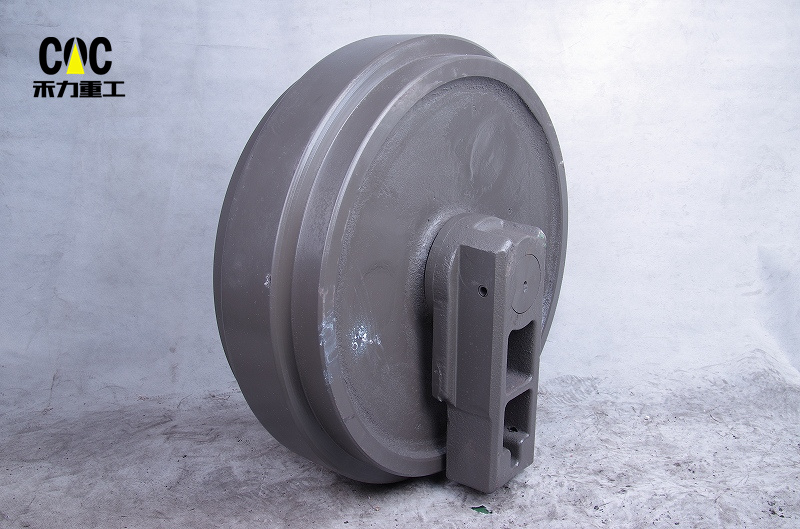 High-end customization overcomes construction problems such as cold and anoxia.
Sichuan-tibet railway, from Chengdu in the east to Lhasa in the west, crosses 14 rivers, such as Dadu River, Yalong River, Yangtze River, Lancang River and Nujiang River, and crosses 21 peaks with an altitude of 4,000m, such as Daxueshan and Shaluli Mountain. The construction environment is demanding, and the surface is cold, the temperature difference is large, and the oxygen supply is insufficient, which is difficult for ordinary excavators to meet, and the operation effect will be severely challenged.
Combining the characteristics and requirements of the project intelligently, Shanhe set up a project team with the Special Armed Forces Division as the main force, giving full play to the "leading" innovation advantages, and creating a newly upgraded SWE240FED electric excavator. It takes less than two months from receipt of the order to successful delivery.
"All round player" gains customers' favor by going out of the circle
The new generation of electric excavator has outstanding performance. It adopts the latest key technologies such as thermal management, multiple integration and modularization in complex environments, which can meet the construction requirements under adverse conditions, and its work efficiency is 28% higher than that of the previous generation. At the same time, it uses electric energy to drive. Under the working hours of 3000 hours throughout the year, the cost can be reduced by 300000 yuan compared with ordinary excavators. It has a high level of electrification application. It can run continuously for 7-8 hours once charged, and the fast charging time is no more than 1.5 hours, which can ensure stable and efficient operation.
In addition, local, short-range and remote operation modes and 5g interfaces are reserved to realize remote control and ensure safe operation in dangerous areas. It is also equipped with quick change device, optional crushing and milling device, automatic oxygen generation device and fire extinguishing device. Compared with ordinary excavators, it has faster action response, higher operation efficiency and better overall performance.
In recent years, Shanhe Intelligent has launched a number of world-leading products with increasingly prominent technical advantages, such as intelligence and electrification, and has continuously exported its strength in key projects at home and abroad. In the future, River Intelligence will rely on its system accumulation and core technology advantages to make the business card "Created in China and Created in China" more brilliant!
---
Post time: Jun-08-2022